Everyone likes jewelry, especially if they're custom-made. Women like unique pieces because it's a statement that will complement their outfit and exhibit their personality. It makes them more personal and special if one has a say in the design and accessories they wear. Hence, ladies prefer to go to custom jewelry manufacturers when shopping for jewelry.
Nowadays, it's a challenge to look for a good and reliable custom jeweler since only a few deliver quality pieces. And with the surge of mass-produced accessories and the continuous evolution of fashion, some women will resort to buying ready-made products. However, those who still prefer elegance and sophistication rather wear custom-made jewelry.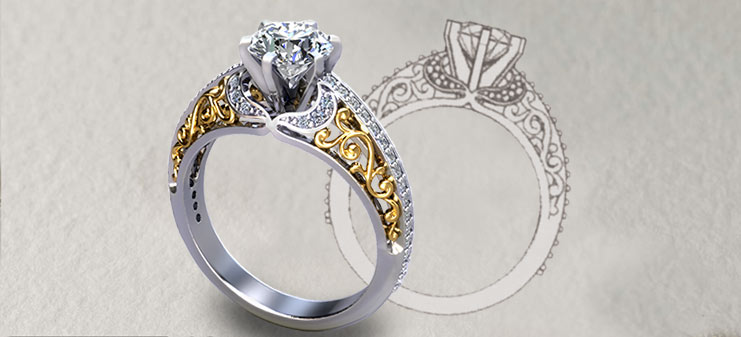 Enquire if Part Of a Professional Organisation
When looking for a trusted custom jewelry maker, one can begin looking at shops around their area and check if they're part of some reputable professional organization. Go through the directory or check online because these organizations can justify jewelry manufacturers' reputation, such as annual evaluations of the firm's compliance with standard practices. Associations like these help maintain the quality of service and products provided by jewelry makers.
Verify Their Reputation Within the Community
Choosing to deal with a custom jewelry maker means establishing a connection with the artisan. The client will meet and communicate with the maker as often as needed, etching a professional relationship. For others, their jeweler plays a huge role in some of the most unforgettable moments of their life. One should check with their friends, relatives, families, or colleagues for recommendations. These individuals have close relationships with the client, and so their comments are valuable and real. Consider how long the shop existed and how long the artisan has worked for the shop and community. For decades, shops operating in the jewelry industry will have a solid reputation and positive feedback from the most community.
Certified Professionals
Nurses, engineers, physicians, and architects are not only certified, professionals but jewelry makers. It is always smart to only deal with certified professionals, mainly if it involves expensive pieces. Check the jewelry shop's credentials, their certifications, and the training they provide for their staff. All these factors will ensure good quality craftsmanship.
Confident With Their Products
A credible jewelry manufacturer will hold appropriate warranties and return policies. When shops are members of a professional association, they have a genuine commitment to excellent customer service. They ensure that they will stand by their product and offer repairs and adjustments when required. Major jewelry associations make sure that their members abide by the code of professional practices to have peace of mind purchasing from their shops.
Read Reviews
Today, smart consumers read reviews online before purchasing anything. This is essential since they provide relevant information about the merchant. Previous clients' good and bad feedback help the potential customers be aware of that particular shop's weaknesses and strengths. Not all jewelry makers are the same, and not all artisans have similar expertise. By reading online reviews, one will know which shop has expertise in a certain type of jewelry and only has limited capabilities. Remember not to only focus on the good comments; the negative ones are actually helpful insights.