Let's face it – house moves can be one of the busiest and most taxing things you can do in your life. After all, while you're going to end up in the home of your dreams, the process of actually packing, transporting, unpacking, and setting up everything in your new house can become pretty exhausting once you're done. And it doesn't help that the house move itself may impede some of your obligations, be it to your family, school, and work. In turn, you might find yourself bored or even unmotivated to push through with your house move. It should be wonderful for you to stay where you are. However, just because a house move can be tricky and difficult doesn't mean it's impossible. Moreover, you can find ways to motivate yourself while still pulling off quite a busy move. Here are some ways for you to motivate yourself when making a house move:
Explore your new neighborhood whenever you make trips.
If you plan on going to your new neighborhood to submit documents or even check on your new home, try to take the time to explore what your new neighborhood is offering. For instance, if you plan on meeting Manhattan moving companies, try to set up a meeting in the nearby local cafe or diner, or even in local landmarks. That way, you're going to see the various places and things your new neighborhood has to offer, which in turn may motivate you to finally conduct your move to enjoy these things with your family fully.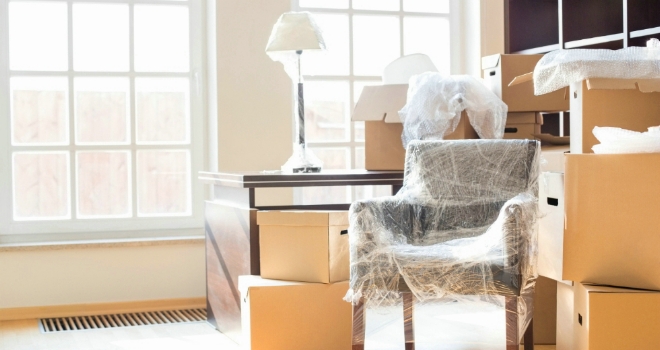 Create an interior design plan for your home.
If you're looking for a way to get motivated with your move, you should probably try to make a plan as to how your new home's interior design would look like. You can do this by visiting your new home and taking note of the spaces that exist there. You can then create an inventory with a spreadsheet or an app that allows you to identify things you own that you can sell, throw away, or even replace. That way, you can slowly see yourself designing your new home in a more creative light, motivating you to start packing and managing your move right away.
Slowly start packing your things.
If you know you have to do your packing in a single day, it can be increasingly demotivating imagining the idea of doing all of the packings at once. As such, it might help for you to start incrementally packing your things. Perhaps dedicating an hour or two each day leading up to the moving day can be enough for you to pack your belongings room per room slowly. In turn, this process can help make the packing process feel more manageable.
Hire professionals to help facilitate the move.
One of the best ways to stay motivated to make your house move is to relegate the more difficult and taxing duties to professionals such as a moving company in Manhattan. Thanks to their skillset and expertise, they're perfectly able to help you with things such as packing, transporting, and even unpacking your belongings in your new home. If you think you're not going to have the time to do the heavy-lifting for your move, then professionals may be the way to accomplish this finally.
Motivation For House Moves: Make Them Work!
With the above tips in mind, it's important to remember that sometimes motivation comes from the fact that you're going to pull off something that not only will make your life better but something that you really want to do. Sometimes, delegating yourself to tasks that allow you to showcase your skills or do things you love can make time fly and make you more efficient when it comes to these duties. In turn, you might find it more efficient to assign yourself tasks in the move you know you'll be efficient in, instead of forcing yourself to do everything at once. The tips above would hopefully help you become more motivated with your house move. Good luck!