Image Courtesy
Have you recently finished your undergraduate and are exploring your options in the job market? Entering the professional realm comes with a plethora of challenges and obstacles. Earning money is easier, given the rise of freelancing and skill-based online jobs, but establishing professional integrity is tough.
Have you ever considered a business administration apprenticeship? Students usually dismiss apprenticeships because they associate it with a lack of financial stability and odd, mundane job responsibilities. If you've accumulated sizable student debt, it's understandable for you to want to start working immediately. But is that the right decision to create a lucrative and rewarding career? A business administration apprenticeship is a decisive step towards a successful career that promises financial independence and job stability. Keep reading to explore why an apprenticeship is the right career move for you.
What is a Business Apprenticeship?
Before we dive into its significance, let's take a look at what business administration apprenticeship is all about. Young graduates often misinterpret the responsibilities of an entry-level apprenticeship position. They wrongfully assume that it involves generic, day-to-day operational chores that are not relevant to core operations. That's not true. A business apprenticeship is an opportunity to start from the ground level and impact strategic operations. It offers a chance to explore different industry sectors and identify the right career path for your goals.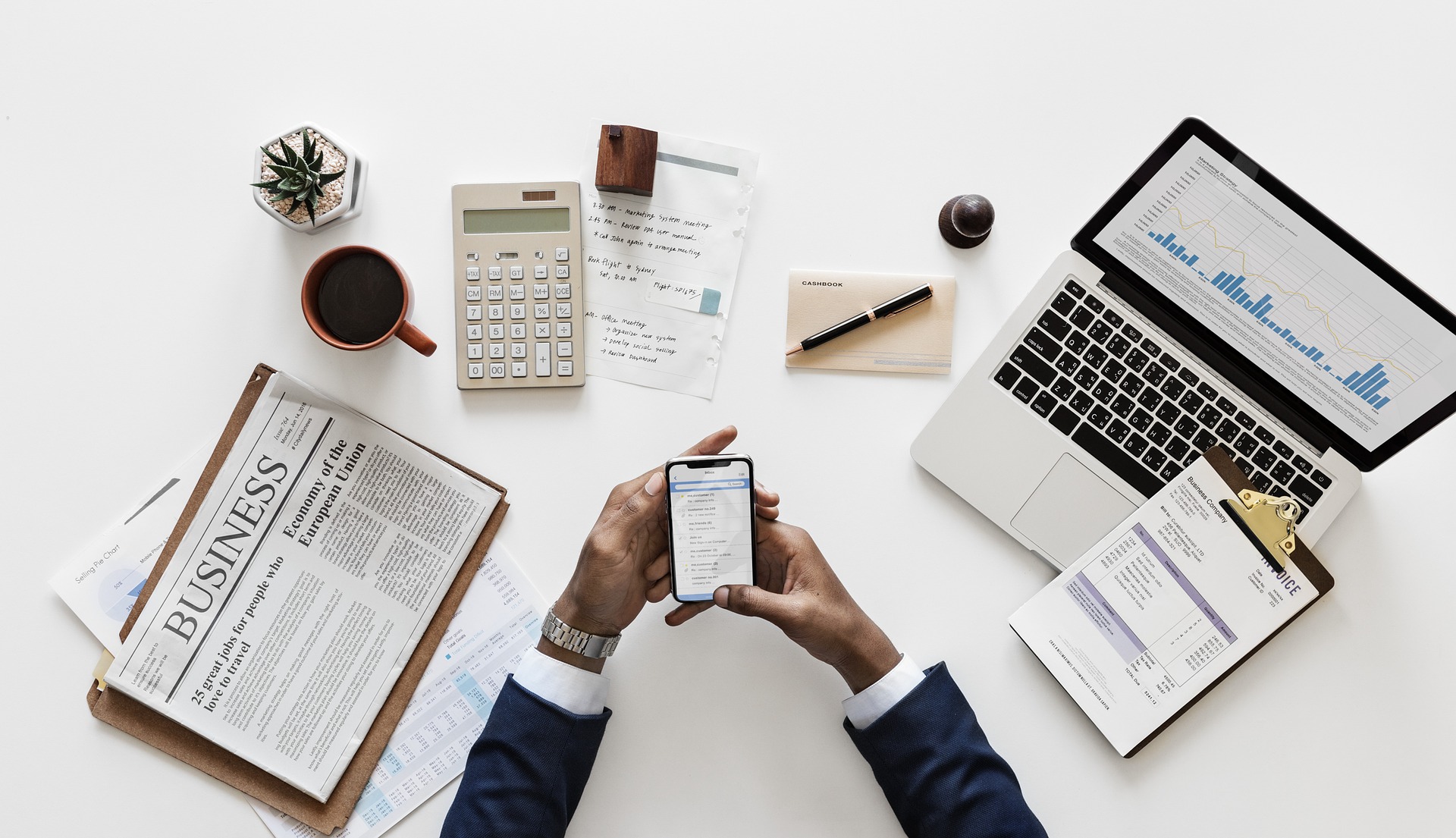 Many young professionals choose apprenticeships over permanent jobs to pursue their academic journey. You can comfortably undertake an AACSB online MBA with no GMAT requirements and expand your field experience. By the time you start applying to different employers, you will have a market-specific skillset, experience, and master's specialization. Take a closer look at why an apprenticeship is the right career move for you?
Gaining Firsthand Experience
All jobs come with accountability and a profound sense of responsibility. But an apprenticeship offers an inclusive and harmonious learning environment to gain first-hand experience. Working as an apprentice reduces the stakes and allows you to learn, improve and innovate without pressure. There's ample room for improvement and learning, and you can cultivate an industry-specific skillset.
Apprenticeships are opportunities to explore multiple organizations and professions and find the right fit. For instance, you can serve as an apprentice with a non-profit or charity organization. In such an organization, your role will involve organizing donations, charity events, and managing communication. You can also work for an HR or marketing firm to attend to clients, handle data and handle the paperwork. The experience will enrich and empower you because it will help you enjoy mentorship relationships and learn from seasoned professionals.
Cultivating Market-Specific Skills
Today, employee marketability is based on tech-savviness, industry-relevant skills, and leading certifications. Textbook knowledge is seldom applicable to the real world. Therefore, employers associate greater significance with market-specific skills. Employers desire to acquire talented and skilled professionals with ample experience and diversity.
An apprenticeship can help you cultivate market-specific skills and diversity. Business administration apprentices are actively involved in working with new technologies and applications. An apprenticeship will help you enhance your marketability by acquiring training in leading technologies and tech applications adopted by businesses. Such positions work wonders at encouraging the development of sharp problem-solving and analytical reasoning skills. Professionals are better capable of performing in high-risk and stressful environments, given their diverse experience and exposure.
Opening New Doors & Opportunities
You must be wondering: where will a business administration apprenticeship take my career? Interestingly, it can open up doors to lucrative and rewarding opportunities. First and foremost, it can increase your chances of enjoy job stability and landing a high-paying position.
Employers are more likely to hire apprentices as opposed to young graduates who require extensive training. You see, training is a significant expense for businesses, and employers strive to reduce this expense by acquiring skilled talent. An apprentice will prove an ideal candidate for a company looking to expand its administration team or develop human intelligence.
An apprenticeship can pack your resume with an impressive outlook, garnering you more success at job fairs and interviews. Professionals typically explore positions and send out their resumes while working as an apprentice. It's a smart career move to keep your options open and target multiple industries and sectors. Businesses are more willing to hire apprentices as they have an easier transition and more readily adapt to company goals.
Companies require working, able professionals, and apprenticeships offer a hands-on approach towards problem-solving and handling stressful situations. More importantly, apprentices are likely to land stable and secure positions once their apprenticeship is over. They are likely to get hired by the same firm as a permanent employee after the training and probation. Simply put, an apprenticeship makes it easier to climb the corporate ladder and achieve professional greatness.
Networking & Industry Presence
Working as an apprentice with a renowned organization opens up lucrative networking opportunities. Networking is crucial to cultivate a substantial industry presence, build contacts and stay in the loop. It allows you to stay abreast of industry trends, enhance your marketability and identify lucrative opportunities within your industry.
An apprenticeship will allow you to network with colleagues, clients, suppliers, vendors, investors, government officials, and other stakeholders. You will find yourself engaging with other businesses and industry leaders while working as an apprentice. These connections will prove useful if you plan to start your own business or need favors to overcome obstacles. Networking as an apprentice offers the advantage of representing an influential firm and building good connections for future endeavors.
Conclusion
An apprenticeship is a massive investment for a business, and organizations make this investment for multiple reasons. Companies strive to train professionals and acquire diverse skills without increasing their expenses. An apprenticeship offers employers an opportunity to develop employees willing to grow, learn and innovate. It offers a supportive platform and an inclusive learning environment to cultivate first-hand experience and highly marketable skills. As a young professional aspiring for corporate glory, you have nothing to lose and everything to gain! Businesses are likely to retain such employees once the training is over, thereby recovering their full investment.