Gone are the days when we lived in a society where doctors were given priority over nurses for service delivery and patient care. Today, nurses are called the frontline soldiers, and COVID-19 has further strengthened nurses' role and significance for the healthcare system. Their selfless service delivery and patient care, when the healthcare system collapses globally, have put them on par with the doctors.
The Healthcare system had moved beyond when nurses only worked as caregivers, administered medicine, and offered food to their patients. Thanks to higher education nursing degrees, they are working at the frontline. Their work has expanded into various new channels. At one end of the spectrum, they support the patients and their families during uncertain times while assuming admirative roles at the other.
Today, nurses go the extra mile to provide the best service to their patients. They get higher education degrees to upgrade their skills and participate in special training programs. More than ever, nurses enroll in doctoral degree programs after bachelor's or master's degree to expand their expertise. Simultaneously, they also intend to continue offering their services in the field.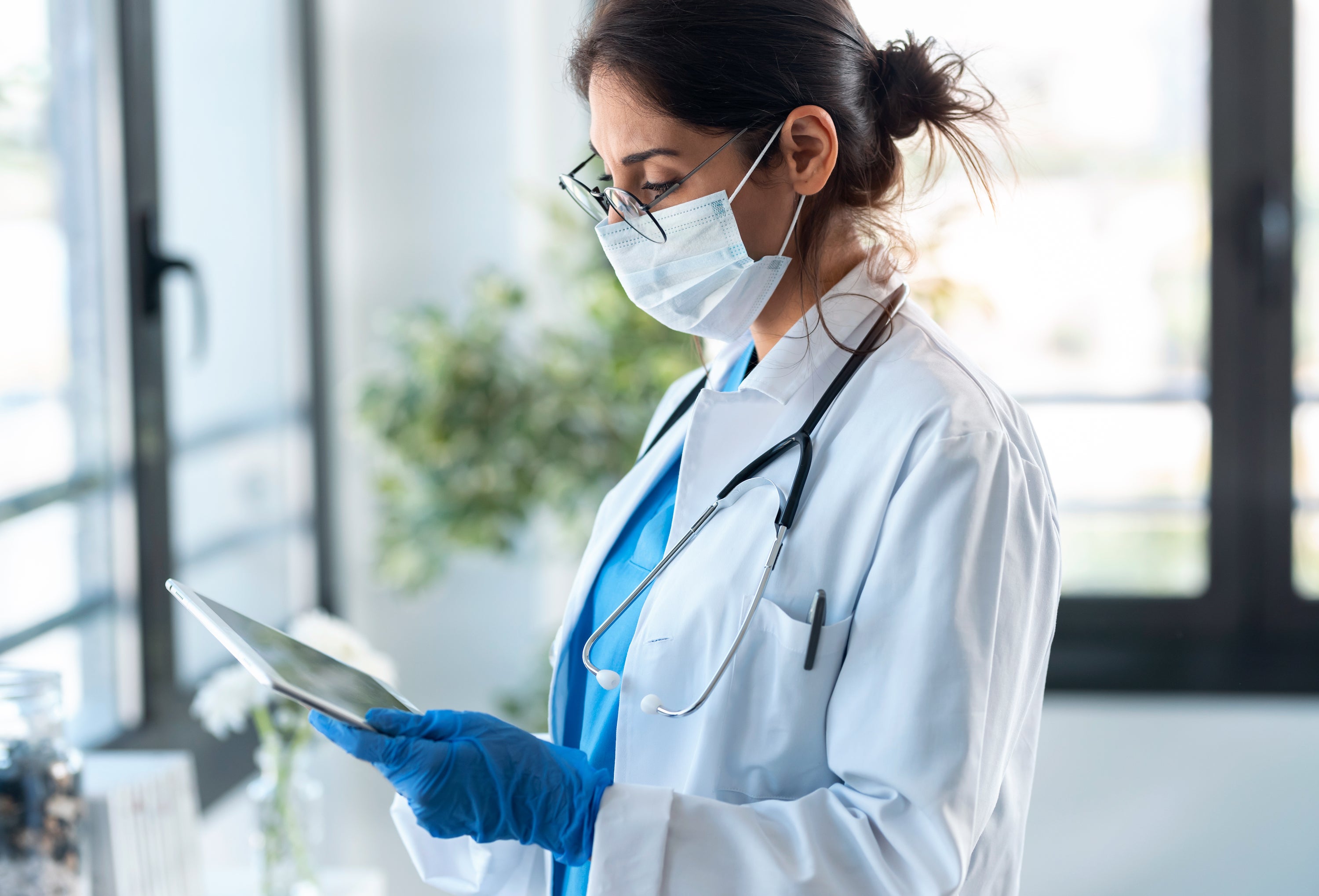 Thus, a recent trend is their amplified interest in advanced online degree programs. Online programs allow them to serve patients and simultaneously upgrade their educational level. Doctor Nursing Practice (DNP) is a practice-oriented program. It offers various career options to nurses, including an optimal pathway to assuming nursing leadership roles. You can enroll in online DNP programs with a BSN or MSN and specialize in your area of interest.
Are you at a crossroads, stuck with choosing a nursing or medical school? Here we list a few reasons nurses' significance for patients is at par with doctors. We won't say one profession is better because both play an integral role in healthcare delivery. Instead, the idea is to give nurses and the nursing profession their due share of importance, no less than doctors in any way.
Work at the frontline.
Nurses' roles have expanded, and they work at the frontline giving emergency care to patients. In addition, they act as a connection between the doctors, patients, and the administration. Hence, they are the eyes and ears of the patients. They often communicate the concerns of the patients and their families to the doctors; thus, their support and ability to lend an ear is commendable. Furthermore, their frontline prompt service delivery is essential in improving patients' health conditions.
Carry out doctor's duties.
Nurses are now doing the duties traditionally performed by doctors. Doctors have taken up new responsibilities, from doing complicated surgeries to administering advanced medicines. Thus, nurses are taking up the job that doctors no longer perform to fill the gap for the shortages of doctors. A welcoming sign is that their trust among patients has immensely increased due to their impactful service. Moreover, it is helping them have a peaceful transition to new and advanced roles. One reason for such an amplified trust is their high qualification and training level that guarantees improved service delivery.
Improved diagnostic skills
Doctors spend a more significant part of their time in their med school mastering their diagnostic skills. But can we say that nurses are far behind doctors in this skill? A study regarding the diagnosing skills of both entities was published in the International Journal of Nursing Studies. It used highly complex case studies and concluded that there is not much difference in the diagnostic skills between a doctor and a nurse.
Improve outcomes
The healthcare system is undergoing immense change with a significant transformation in the patterns of service delivery. Nurses work through these difficult times, learning new techniques and unlearning old ideas to make their work more meaningful. As a result, they play an inevitable role in understanding the changing needs of patients and improving service delivery. They strive to improve patient outcomes by successfully assimilating all the changes in the healthcare system. Whether it is the enhanced use of technology or the automation of patient data, they work hard to stay updated with the changes in the system. Their improved patient care can decrease the patient's visits to the hospital, hence reducing their healthcare costs.
Develop a relationship with their patients.
Nurses provide medical support to their patients, offer a shoulder to cry on, listen to their stories, and develop a more profound connection than a mere caregiver. One reason for such a connection is their frequent interaction with patients, which is not the case with doctors. While doctors diagnose and prescribe the medicine and treatment, nurses ensure they get medicine at the right time. They also closely watch their changing condition and communicate with doctors and professionals from various departments. As a result, patients keep their nurses in their minds more than doctors.
Conclusion
There is no denying that doctors are an integral pillar of the current healthcare system, but nurses play no lesser role. They both play a significant role in bringing the best patient care services in their domains. Their honesty and ethical service delivery put them on par with other professions in the medical field. For example, a Gallup survey from last year shows that nurses continuously score high for ethics and honesty. Nurses may get a higher score because their connection with the patient developed through spending time with them. In addition, nurses play essential roles as doctors by wearing different hats and strengthening the healthcare sector.