Zillennials are a microgeneration of people born between 1993 and 1998. They are caught between Zillennials and Gen Z, aligning with some experiences of both larger generations. However, they're too young for some elder Zillennials experiences and too old for Gen Z trends. They're truly stuck in the middle.
And now, they find themselves navigating adulthood and trying to figure out what's next. With an unpredictable economy and the hangover effects of the pandemic, it's no wonder this generation is fraught with uncertainty. If that's you, don't panic. There are a few steps to take to get your life together or feel like it is.
1. Develop a Self-Care Routine
Before taking on all life's responsibilities, you must take care of yourself. And self-care is the perfect way to start. The best part? It can be completely customized to fit your needs.
Are you lacking energy and feeling drained by work (and everything else going on in the world)? Try working out. That doesn't mean you must drag yourself to a gym. Finding exercise that fits your interests and is enjoyable is the best approach to help ensure it sticks. Eventually, one workout will feel like the right fit, making taking care of yourself much easier.
Are you struggling with skin problems? The first step is establishing a skincare routine to address your skin's needs. People with oily skin may struggle with breakouts and seek online acne treatment to help find the right products. Dry-skinned folks are likely hunting for the best moisturizer to combat flaky skin. If finding specialized products feels too much, applying sunscreen in the morning and moisturizer at night is a great place to start.
Self-care is prioritizing yourself and your well-being by doing things that make you feel good. While it won't solve all your problems, it'll at least make you feel better while navigating your days. These are just a few examples.
2. Learn About Money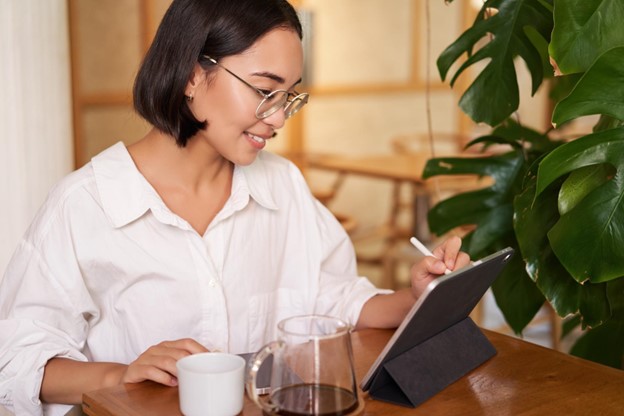 We all want to do fun things with our money, and the good news is that you can use it as an adult! But you are also responsible for not-so-fun expenses like rent, mortgage, insurance, and groceries. The question most Zillennials are navigating is how to balance it all.
The fact is that finances are inextricably intertwined with daily life. And while money won't make you happy, it can make life easier. So, understanding your finances is crucial to feeling comfortable and safe.
You don't have to be a financial expert or have an incredibly high-paying job to accomplish this, either. Look at where your money goes with a focus on fixed expenses. These are recurring costs that don't change. For example, consider your rent or a mortgage. Then, factor in how much you spend on variable expenses like clothing and entertainment. Knowing the total of how much you pay in comparison to your income is the first step to figuring out your finances.
If there's money left over, you're doing great! Consider creating an emergency fund for the unexpected or exploring investments. If you realize you spend more than you make, see where you can cut back. Once you have a general budget down, learning more about money is much easier. The time and effort to do so is worth it and will help ease some of your zillennial stress.
3. Budget Your Time Intentionally
Zillennials are trying to do it all. Friends, family, work, working out, personal time, travel — the list goes on. Although nothing will add more time to the day, knowing the lifestyle you want and analyzing how you spend your time can help. It's no wonder so many people in this microgeneration feel overwhelmed.
Remember that how you budget your time is how you spend your life. Allocating time to something is a signal that it's important to you. That can be a good thing, or it can be a habit you want to change.
Take social media, for example. Many people scroll endlessly for no real reason every single day. What may have started as an activity to cure boredom has become a daily habit. If that's not something you want, find ways to cut it back and opt for something of value instead. Reading, catching up with loved ones, or doing a self-care activity mentioned above are all great swaps.
It doesn't have to be all or nothing, either. Gradually decreasing habits you no longer wish to prioritize for those you do can work. Nothing is set in stone, not even your schedule, so give yourself grace and do what feels right.
Thinking About the Future
It's no secret life as a zillennial has its challenges. Things seemingly guaranteed decades ago, like owning a home, feel somewhat out of reach. The global political climate and the natural climate are both uncertain. But that doesn't mean planning for the future is a waste of time or effort.
Knowing what you want for your life can be a great benchmark to work toward. The lofty goals and big dreams can motivate you to get through the tough days life throws at you. After all, the Zillennials microgeneration is all about accomplishing feats and taking life by the horns.