Autumn has some of the most colorful and vibrant flowers, which come in rustic reds, golds, oranges, and greens of autumn leaves. These bright blooms can improve the appearance of someone's home or office, and when given as a gift, they can also boost the recipient's mood and make them happy. Therefore, to brighten your loved one's Day, you can send flowers online via Proflowers.com, and the bouquet will be delivered to them. Furthermore, select any blooms below if you want a perfect floral arrangement gift during the fall season.
Chrysanthemums
Chrysanthemums have striking textures and are available in all colors of the rainbow. Moreover, they have a very long vase life, lasting about 3 to 4 weeks if properly cared for. Therefore, they are a perfect present to keep homes and offices livelier throughout the season. A great flower that livens up the gloomy season.
Sunflowers
Sunflowers that are planted in gardens usually bloom during the summertime. However, they continue to peak during early fall too. They can grow as big as six inches and have bright yellow petals. Therefore, they are a great choice for autumn décor. In addition, you can harvest the seeds and grow them next summer.
Aster
Aster resembles daisies, which reach their peak around the same time as chrysanthemums. They come in beautiful shades of pink, blue, lavender, or purple. Asters are great blooms to add to your bouquet to improve its color scheme. It's always a great idea to add color to those autumn decorations.
Lilies
Lilies come in different breeds during fall; each species has its color. Therefore, you can make a colorful bouquet using other lilies. Tiger lilies have orange blooms and can be a great addition to any autumn floral arrangement gift. Moreover, Easter lilies, which have beautiful white flowers, and stargazer lilies, which have pink centers, can be beautiful additions to any bouquet.
Roses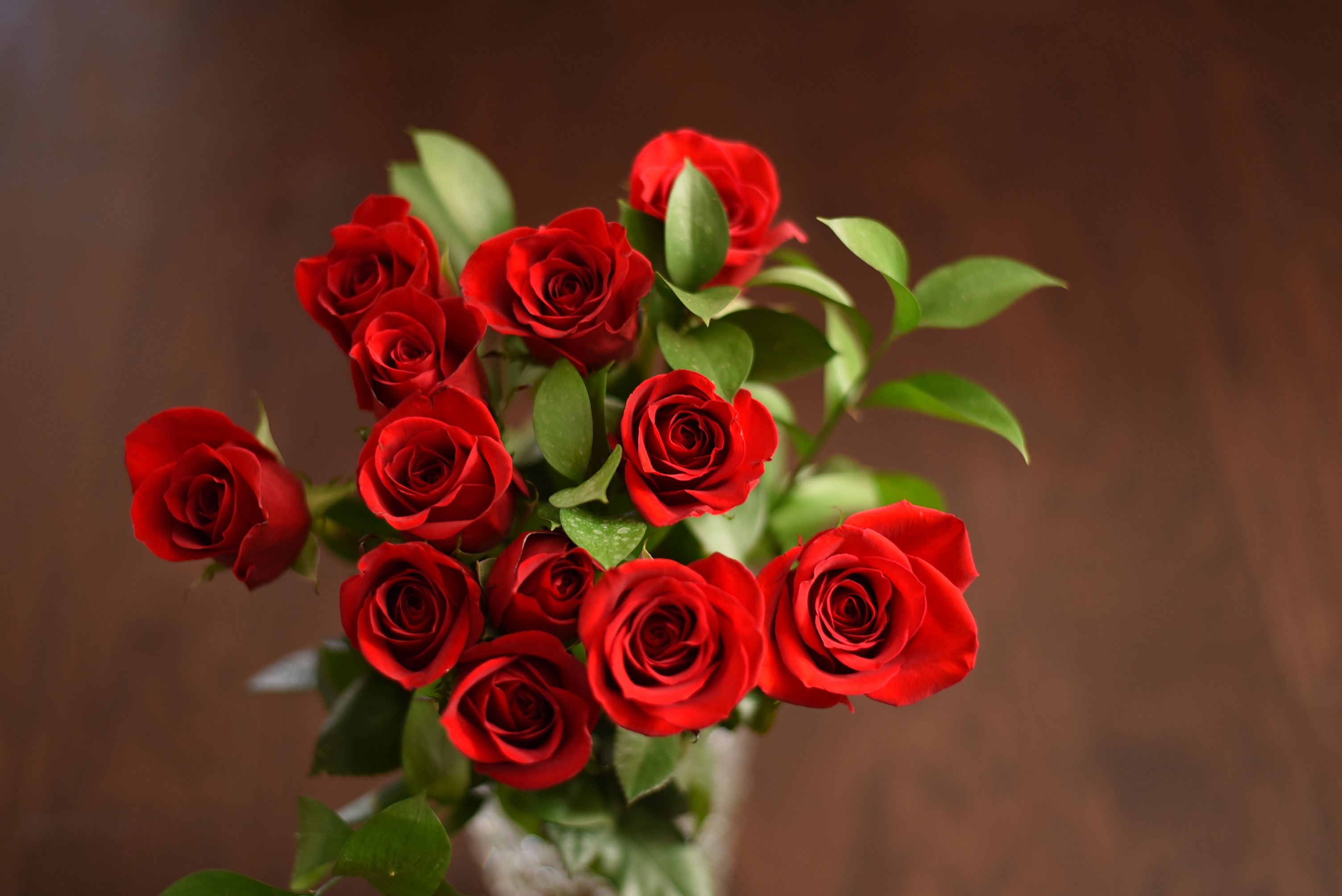 Although roses are very popular around Valentine's Day, they can be used in any bouquet throughout the year. They are a great statement flower as they have such a recognizable shape. In addition, they come in different hues and will liven up any room. You can select orange or yellow roses to match the fall theme.
Snapdragons
They were named snapdragons because their blooms resemble a dragon's head. They can peak from spring up to the first frost, which makes them a great option to include in year-long floral arrangements. They are available in red, white, yellow, orange, purple, and pink colors. Therefore, you can incorporate snapdragons into your floral gifts to add flair and color.
Goldenrod
Goldenrod blooms all year round. They are not supposed to be the main flowers in a bouquet, but their yellow colors can add vibrancy and extra flair to your floral arrangement gift. Finding flowers that add vibrant hues to the whole smell is a great idea. While they aren't typically the center of attention, goldenrods will make your arrangement perfect for autumn.
Conclusion
Autumn floral arrangements have vibrant hues, making a home or office appear livelier. In addition, since they come in many different colors, shapes, and sizes, you will find a perfect floral arrangement gift for your special person or your autumn décor. While the leaves are changing on the outside, don't forget to add some flair to the inside. Plus, with the darker exterior, finding the perfect autumn arrangement to surprise your loved ones is always nice.